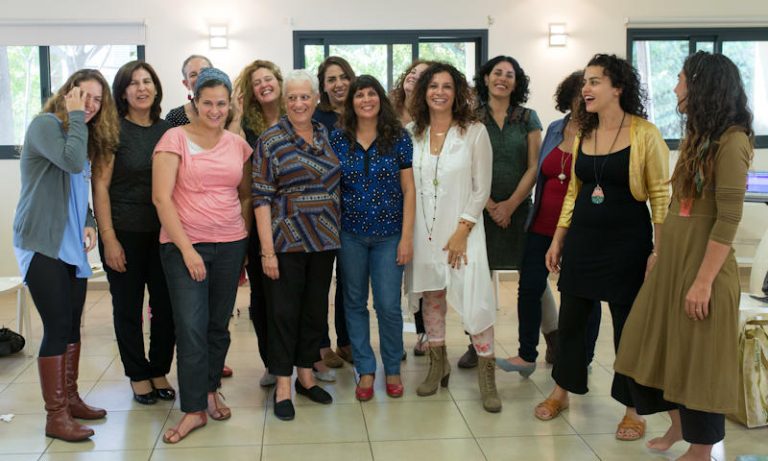 Women and their Bodies (WTB) is a non-profit organization that works to promote the health and well-being of women and girls in Israel, as well as their rights in health care.
נשים לגופן
WTB was established in 2005 by women, and for women and girls, to generate social action for change and to raise awareness on a wide variety of women's health issues. We believe that women need to have full control over their bodies, and decisions that affect their health and well-being, and that in order to do so, they need to have access to information regarding issues specific to women's health.
WTB works to reduce the gaps and create social change through field work with women and girls all over Israel and through the provision of reliable and accessible information to women and girls of all ages, throughout the life cycle.
Our work combines aspects from the fields of health and sexuality alongside gender empowerment, while promoting an overall holistic approach to health, thereby focusing on quality of life, uniqueness and strengths and not just on disease prevention and pathology. WTB produces cultural and linguistic adaptation of our work and materials for different population groups, in Hebrew, Arabic, Russian and Amharic.