Women's health is a broad topic covering a wide range of issues related to the rich, complex, and unique world of women. The workshops offer women and girls of different ages and backgrounds a chance to get together and talk about health and related topics. The workshops are held in a safe and secure environment that encourages free and open discussion, where you can say anything about everything. The meetings are an opportunity learn about significant issues that aren't typical topics of conversation, with the aim of generating significant change in women's perspectives on health and their bodies, to contribute to their empowerment, to raise awareness about their rights and improve their ability to take advantage of available health services.
The workshop series are developed as modular units and adapted to various target audiences, organizations, and focus areas. They are offered in Hebrew and Arabic.
We offer workshops tailored to the needs of various organizations including:
Workplaces
Community centers
Non-profit organizations
Women's circles
Private women's groups
Organizations that work with us include:
Hadassah Optimal, Ministry of Health, Shatil Beer-Sheba, WIZO, Program for Gender Studies, Bar-Ilan University, Lafer Center, Hebrew University, Jaffa Jewish-Arab Center, Community Home for Women, Jerusalem, Warm Homes for Girls and Women project in the north of Israel, Sagol Festival, Kfar Kara Communal Home, Arus-El-Bahar, Jaffa ,and many more…
Our workshops are offered to all women!
Experienced, certified group facilitators
Our group facilitators undergo extensive training at Women and their Bodies, providing them with the tools and knowledge for professional facilitation in fields related to women's health, bodies and sexuality. The facilitators are committed to a comprehensive and empowering approach to women's health and bodies, covering a range of treatment methods. This diverse group of women is capable of addressing the unique needs of different groups in Israeli society.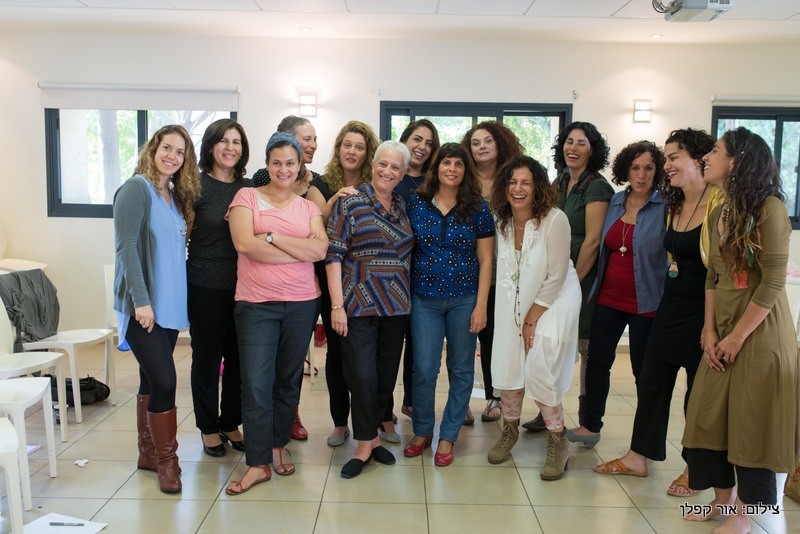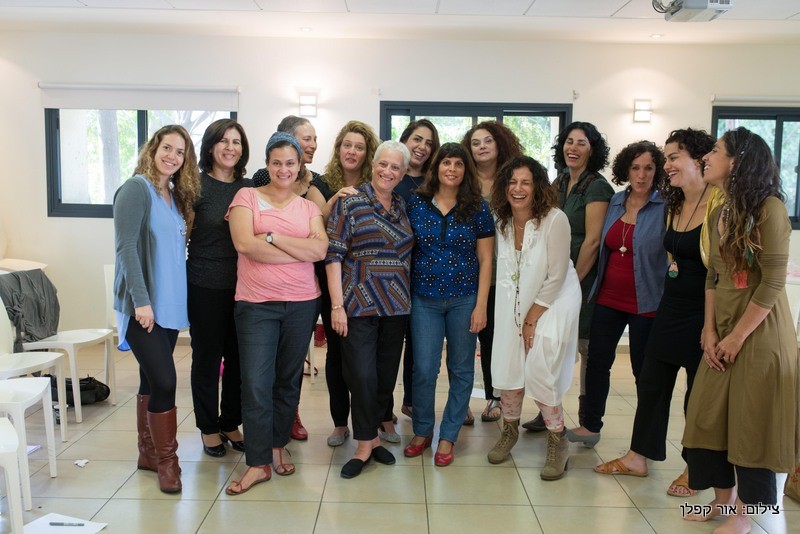 Group facilitation methods
The workshops offer an experiential and emotional experience, through various techniques: open discussion, art techniques, dance and movement, music, psychodrama, therapy cards, and more.
The methods are adapted to the needs of the group and the topic in each meeting, to provide the participants with the relevant knowledge and experience.
The variety of our workshops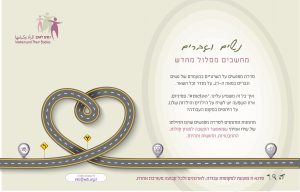 women and men
Workshop offered for workplaces, organizations, and any mixed group of men and women.
Bat Mitzvah workshops
We've all been there, gone through adolescence, the age where things happen at a dizzying pace.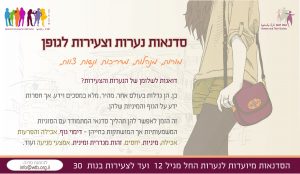 Workshops for girls
Workshops on health, body, and sexuality, topics that are silenced and repressed but are important and significant for all of us.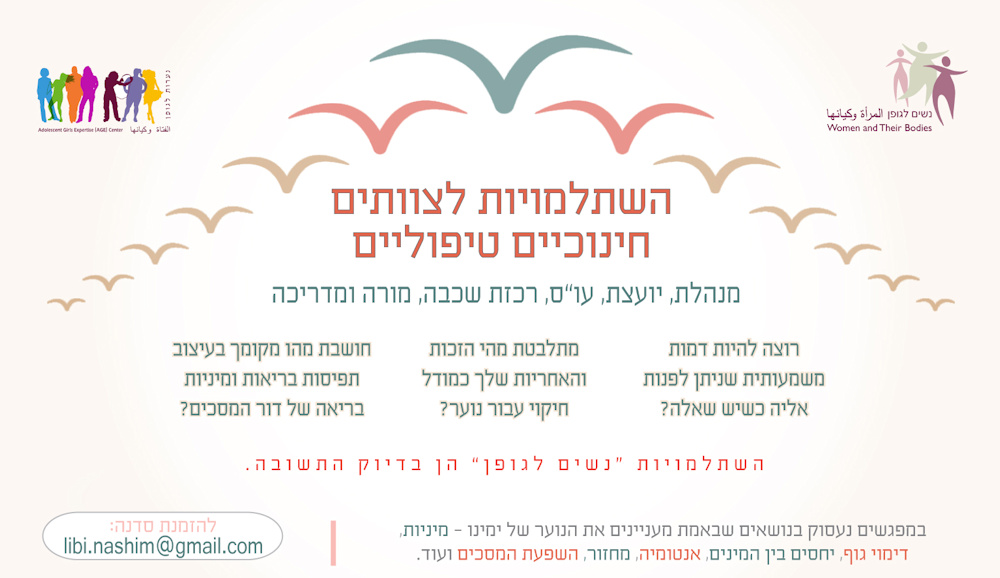 Workshops for teams
For educational professionals, social workers and people who work with at-risk girls.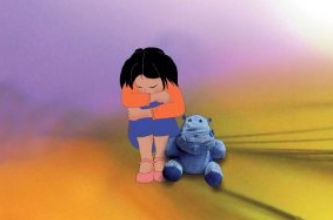 'Speak Out, Sky!'
A new workshop based on the illustrated children's book on sexual abuse.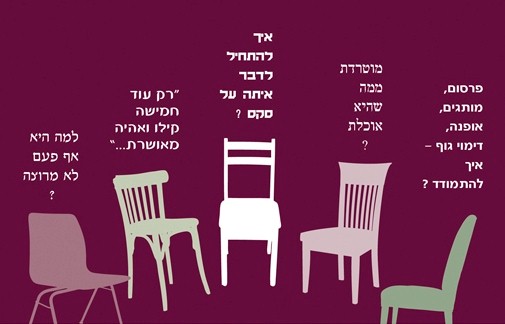 Workshops for mothers
Mothers often feel that parenting today is different – more attentive, enlightened, open... yet we still have deliberations...
Workshops for women
The main goal is to enable open dialog that is honest, brave, and legitimate, for all women.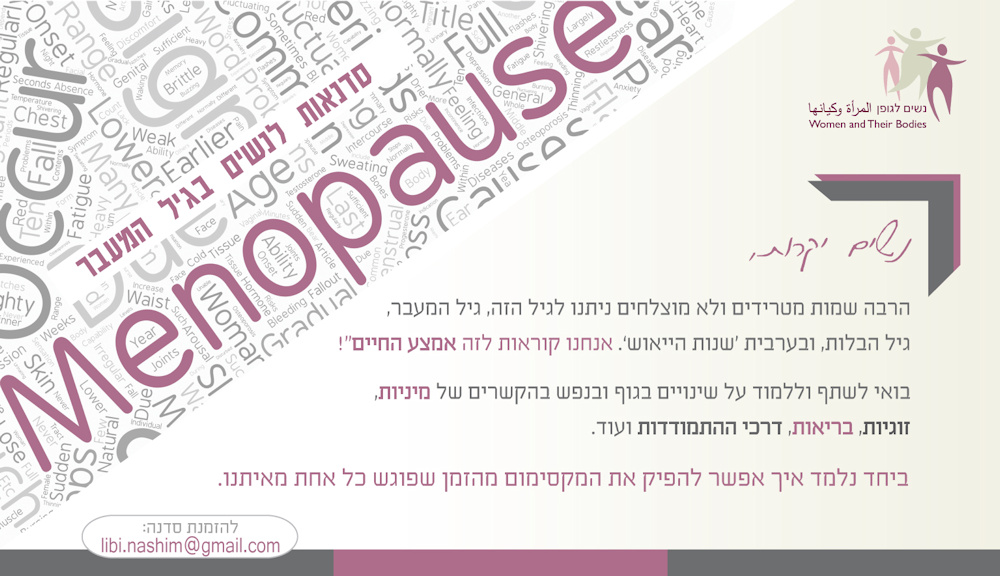 Workshops for women at mid-life
Until recently this stage of life was referenced in a negative manner.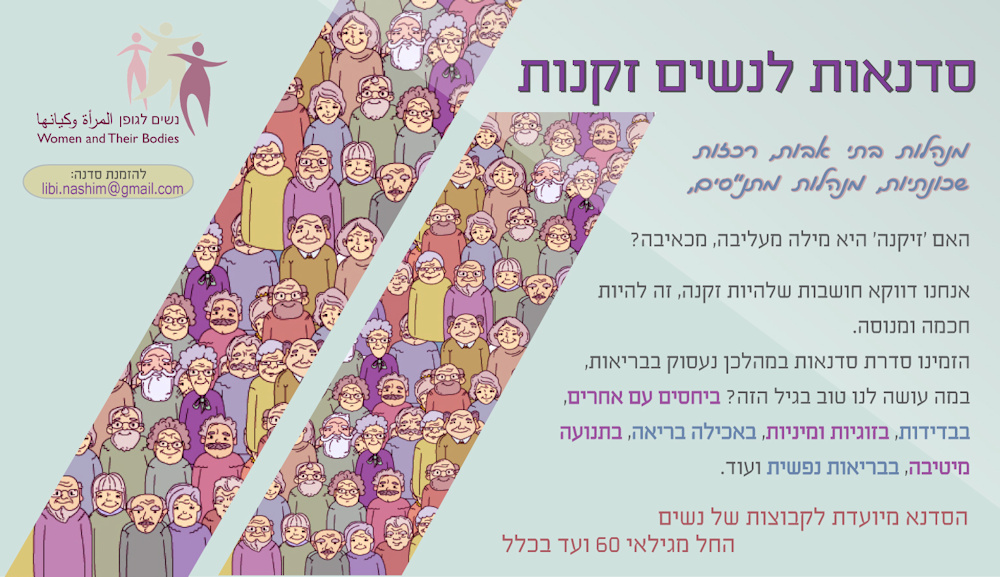 Workshops for Elderly women
Old age is perceived as a part of life in the dialog between a woman and her body, health, and sexuality.