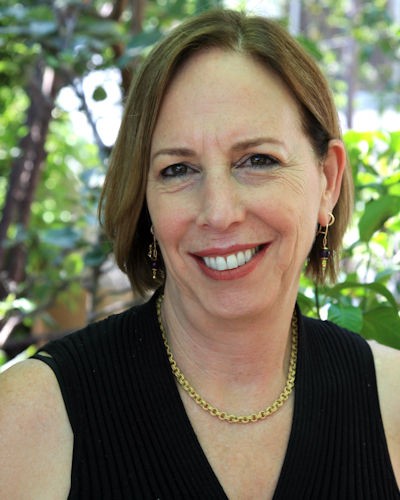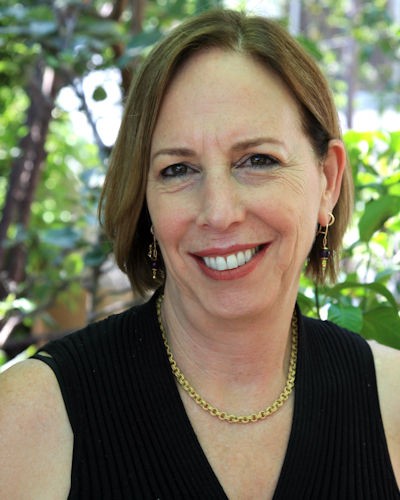 Nava Braverman
Chairperson Women and Their Bodies
Nava is the head midwife at Hadassah Medical Center – Ein Kerem, she established and was responsible for the nursing team for treating Victims of Sexual Abuse, established and leads the team for identifying unknown victims at the Help Center for Families of Mass-casualty event. Nava previously worked as a nurse, a midwife, and was a senior lecturer at Hadassah and Hebrew University Nursing School, and manager of the Women's Health Center at Hadassah, established the "Let's talk" clinic for improving birth experience..
Education: BSN from the Hadassah and Hebrew University Nursing School, certified midwife from the Hadassah nursing School, Master of Public Health Hadassah and Hebrew University. Training courses: School for Political Leadership for Women WIZO Jerusalem, natural childbirth, water birth, managing active birth, guided imagery, and group facilitation,
Areas of interest: Women's health, specifically pregnancy and childbirth, women's empowerment, promoting women's equality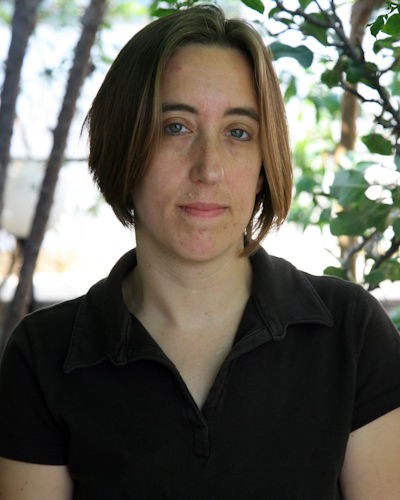 Rachel Greenspon
Rachel has a master's degree in non-profit management from the Hebrew University, and in social work from the Catholic University. She has extensive experience in resource development and community organizations. Previously, she worked in Shatil, in the Jewish-Arab center for economic development, B'Tselem, and the Joint Israel. Rachel currently works as a social worker at the multi-purpose center in Herzliya.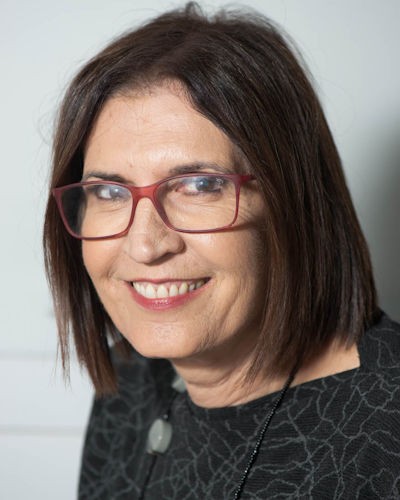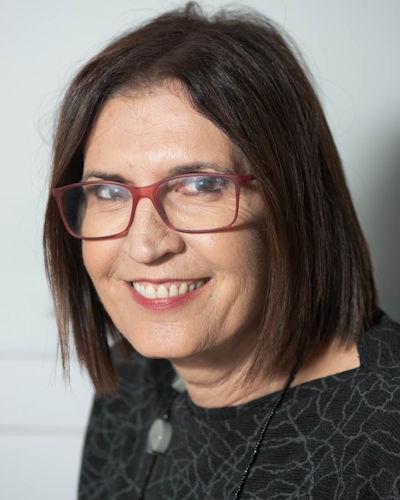 Ruthy Tendler
Ruty is the former pedagogical director of the Principals Training Program at The Open University of Israel. She was the principal of the Herzog 6-year secondary school campus in Holon and won the National Education Award in 2003. Ruty was a leader of the Schools Advocating Change project and a member of the founding team of The Israeli Center for School Leadership at Avney Rosha Institute. Ruty holds an M.A. in Education Administration, a Teaching Certificate and an Organizational Consulting Certificate.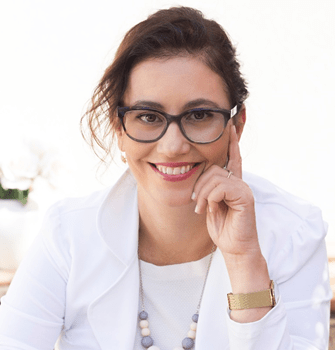 Gally Covo
Gally is an occupational psychologist, with extensive experience in human resource management in large business organizations. She currently serves as director of the JDC adult employment program.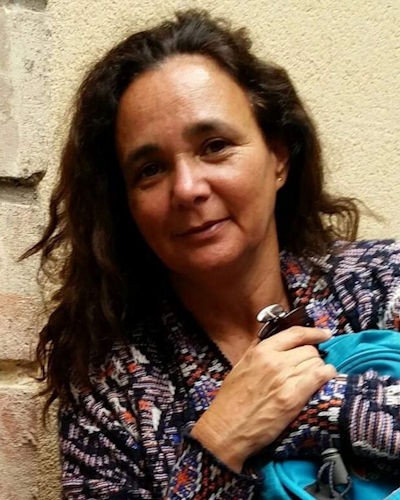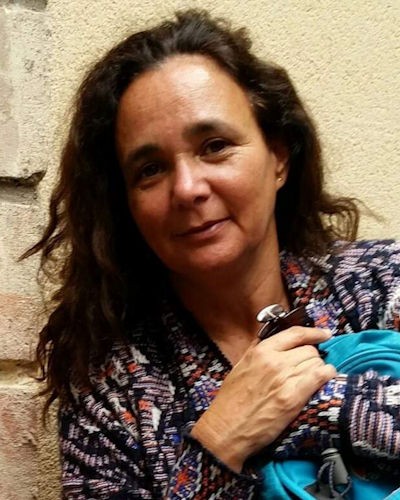 Mirit Sidi
Mirit holds a bachelor's degree in political science and sociology and a master's degree in social work. She participated in the fellowship program at Alma College – Hebrew Culture and is a graduate of the Dmut Institute East-West Integrative Psychotherapy program at Tel Aviv University. She has been practicing and studying Buddhism for many years. Mirit has 25 years of experience working with young adults, specifically marginalized young girls, in both formal and informal frameworks. She established and directed the Women's Courtyard organization for 15 years, primarily working with girls and young women. Mirit partnered in establishing the Forum for Young Women's NGOs and participated as a leading team member. In addition, the Women's Courtyard concept inspired various programs for working with young women. Today she is a counselor, a group facilitator, and a consultant for various bodies that specifically work with women, such as the Ministry of Social Affairs, National Insurance, Ashalim, and NGOs. In addition, she teaches training programs on social work poverty awareness in departments for social services across the country. She also treats women in her clinic.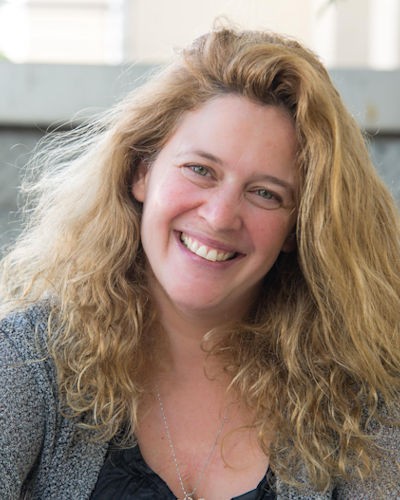 Dana Weinberg
Founder and director of Women and Their Bodies.
Dana is an IVN Social Entrepreneur Fellow. She is active in promoting the health of women in Israel. She has a master's degree in medical anthropology from the Hebrew University; her thesis titled "The gynecological exam: Body, culture and interpretation in the experiences of Israeli women". Dana is a lecturer and a group facilitator in various topics regarding the status of women, gender, health, sexual health and social change. Dana was the director of the School for Political Leadership for Women at WIZO in Jerusalem and the coordinator of the Lafer Center for Women and Gender Studies.
Dana is a Yoga teacher, teaching in Jerusalem.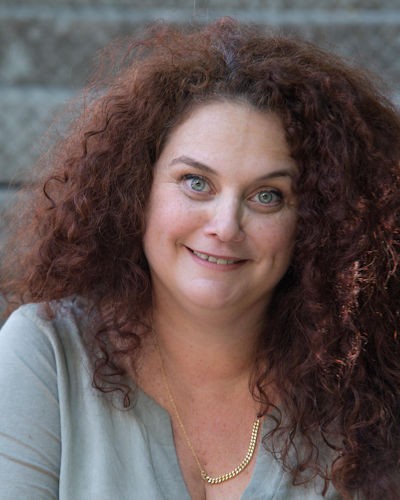 Tal Tamir
Co-founder of the organization, editor-in-chief of the book Women and Their Bodies, and director of the Knowledge Center.
Tal was writer and editor of research and reports for the Equal Opportunities at Work Commission; director of the Israel Women's Network research center (published two books on the status of women in Israel); coordinator of the Lafer Center for Gender Studies; research assistant for the Knesset Committee on the Status of Women. She has a teaching certificate and a master's degree in education from the Kibbutz Seminar, and in political science from the Hebrew University. She lectures on topics related to the status of women, gender, health and social change, and teaches civics and gender at Lady Davis High School in Tel Aviv.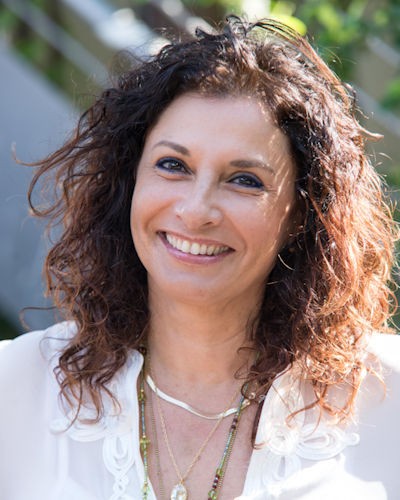 Dr. Iris Barkan
Training coordinator, guidance and supervision of WTB group facilitators.
Iris has been part of WTB since its establishment, and loves being involved in the organization's important work. She is active in the promotion and enrichment of women, specifically in areas of women's health, while developing an agenda that encourages women to take full responsibility for their own health management. She works as a consultant, in coaching and in education, believing that people can change, grow, and love. Iris is an experienced group facilitator in a wide range of topics, including parenting, women, educators, and others. She lectures at David Yellin College, she is an organizational consultant specializing in managers and work teams, has a private clinic for personal, professional, and parenting coaching in Jerusalem. Iris has a PhD in Coaching Psychology, specializing in working with parents of adolescents.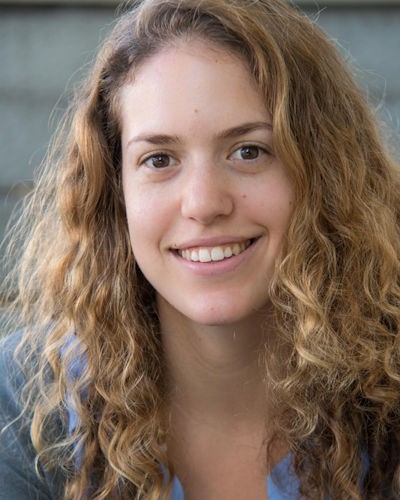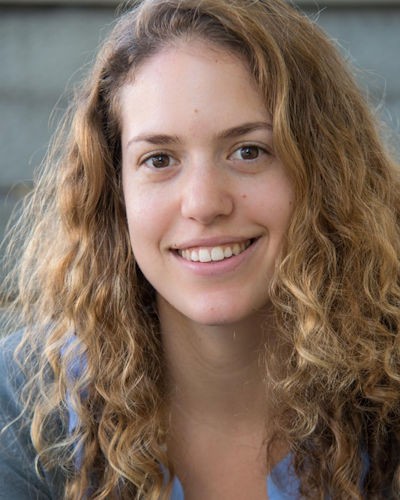 Ella Hart
Workshop facilitator and a volunteer team member of Women and Their Bodies.
Ella has a bachelor's degree in psychology and special education from Tel Aviv University, and a group facilitator diploma from the Institute for Group Facilitation in Jerusalem. She runs her own business teaching sports and dance classes (Zumba, yoga, aerobics and fitness), promotes healthy body image through movement and dance, and teaches and organizes workshops on the subject.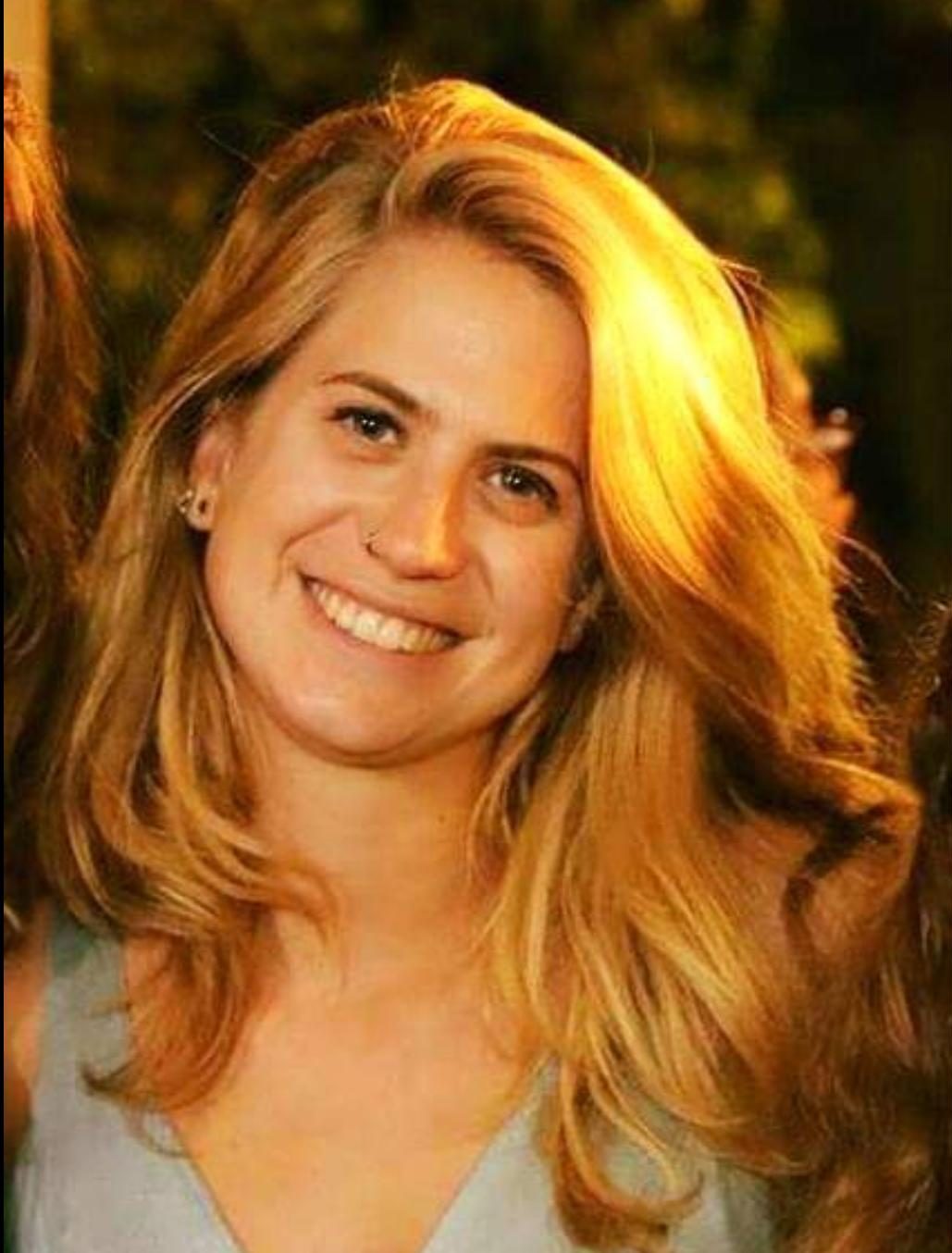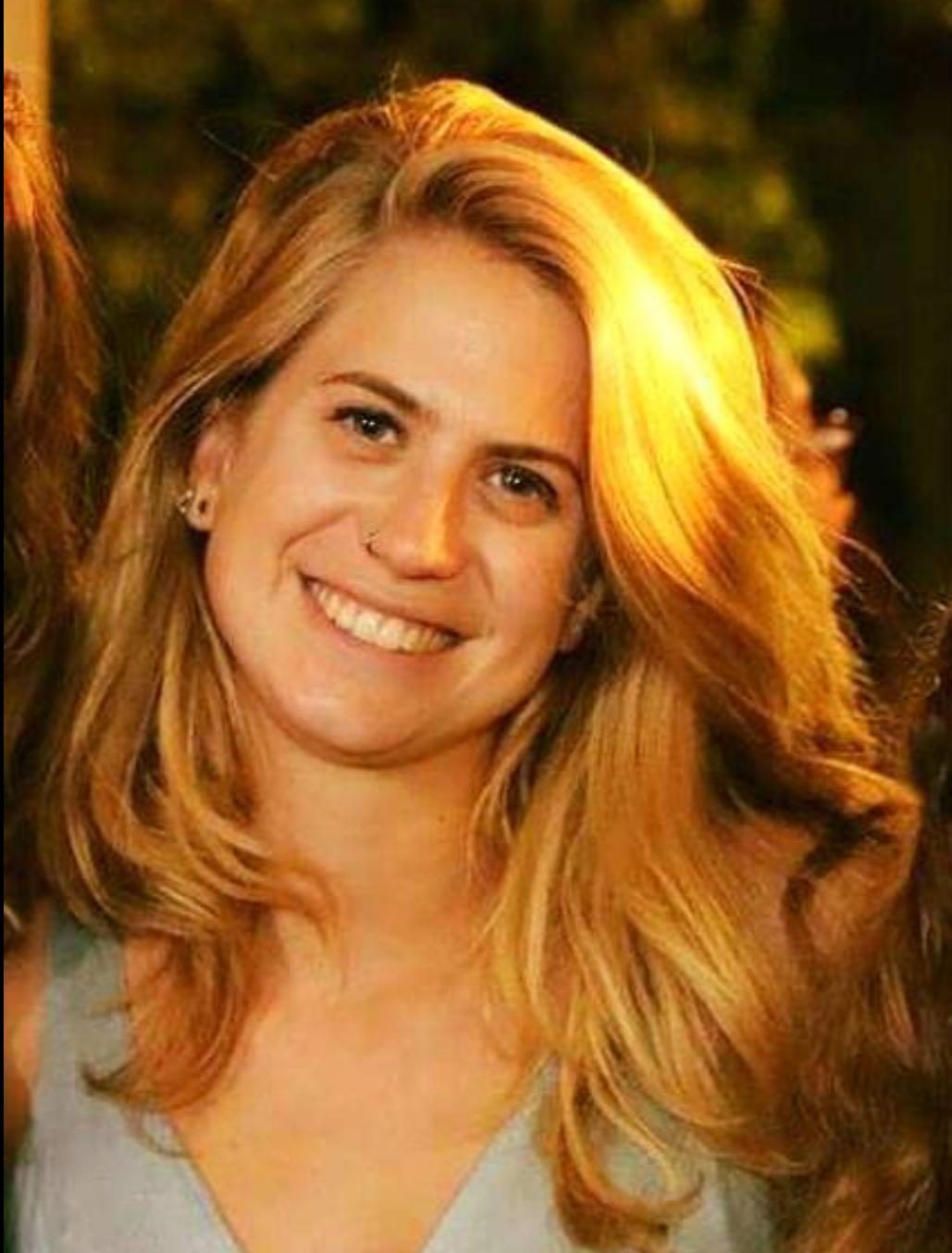 Mitti Weinbach
Workshop and administration coordinator for Women and Their Bodies.
Mitti holds a bachelor's degree in social work from Ben Gurion University. She is a social worker in social services departments in Tel Aviv, and volunteers as a consultant at "Open Door" in Tel Aviv. Previously, she served as administrative manager at the Israeli Center for Qualitative Research of People and Societies.